How to Build Homemade Walls for Your Secret Garden
A secret garden at home is more than just shelter from the hectic rigmarole of life. A secret garden is a private sanctuary gives your soul a second home. You can unwind, delve into your creative side, or even simply celebrate the freedom that can only be gleamed from solitude. However, space and budget constraints usually end the dreams of a secret garden for most people – particularly the cost of building the walls. Fear not though - you can still build your own secret garden walls at just a fraction of the cost by following our four tips below.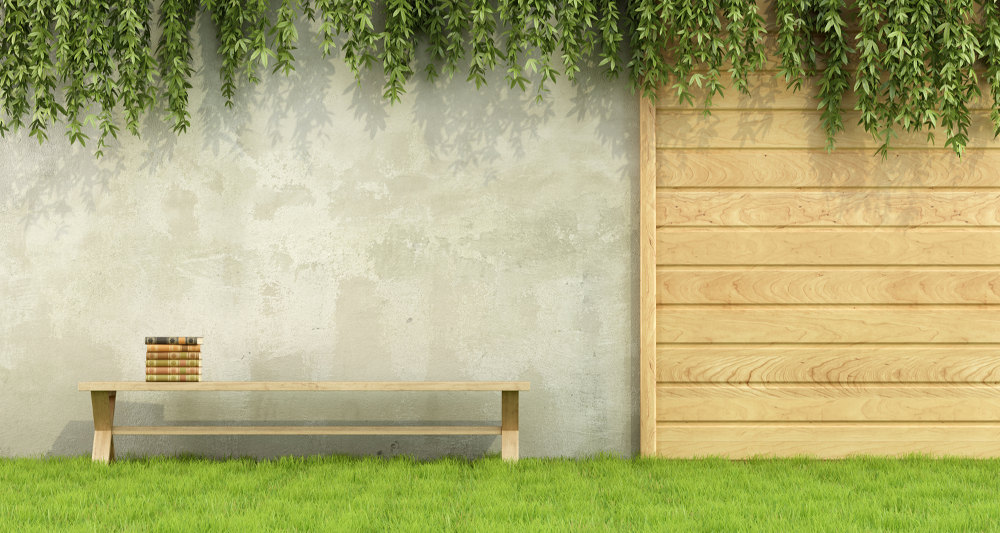 1. Pick a Spot
Obviously, you will need an area to work with. Pick one that is as far away as possible from the house proper. Be practical though – you don't want one that is too far away. Remember, you want an urban oasis that will blend in with your home – not a wildlife retreat. Size doesn't matter, folks. Just pick an area that can comfortably fulfil your needs, such as a longue chair, a patio umbrella, a teak writing desk or a water fountain. As far as possible, try to pick level spot with a low amount of gravel and rocks. It will make things so much easier to manage plants – and decrease the threat of erosion. Also, make sure the area can be reached by your water sprinkler or hose – they will need to be watered daily.
2. Here Comes the Sun
Spend a few mornings and afternoons observing the direction of the sun's rays and the shadows they create (house, car, trees, fence, etc.). This is important to determine the layout of your secret garden and also where to place any teak outdoor furniture. Plants that don't receive a steady stream of sunlight tend not to grow up healthy and strong.
3. The Trump Wall
Before doing anything else, build your wall first. Not in Mexico mind, but around the selected area. Now, since these are low-cost walls, we won't be speaking about concrete or brick walls. Instead, let's start off by getting several wheel barrows' worth of stones and rocks. Draw a perfect rectangle or square line to mark the boundaries of your garden, and start stacking the rocks around it. This will serve as the base of the wall.
4. Hedges and Hedgerows
Find between ten and twenty poles about 1.5 yards in height, and bury them evenly around the borders of the square or rectangle. Using a rake, scour the ground along the edge of the border. Depending on the quality of the soil, you may need to spread some fertiliser and let it sit for a week or two.
Visit a nursery and buy instant hedging plants (conifer and large evergreen shrubs are excellent transplant species). Look for whips measuring between two and three feet high. You will need one whip for every six inches of border length, so calculate accordingly.
Bury the transplant along the border. Using a piece of string, tie the whips to the pole. Water the plants generously every day. Your walls will gradually take shape and before six months is through, you will have a perfectly enclosed garden to hide, relax and entertain in. While waiting, start working on the choices of plants inside the enclosure. Ideally, you should only start planting new plants or flowers a month after the whips are buried. Otherwise, the fierce competition for nutrients might affect the growth of the hedges.